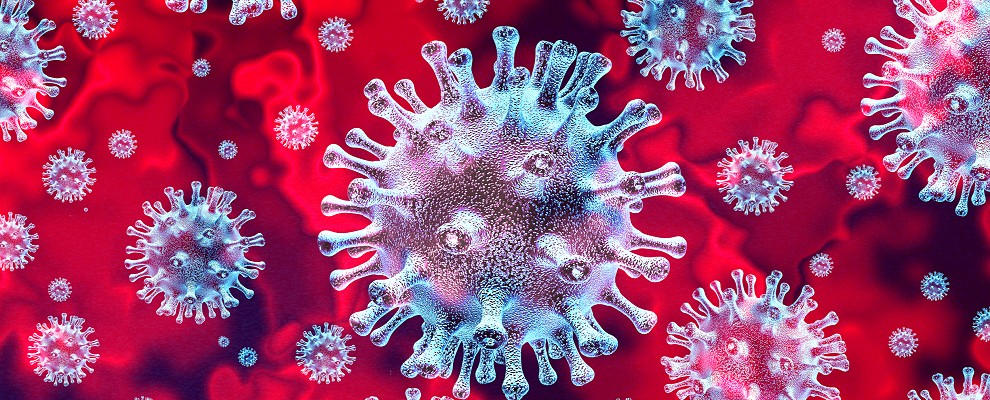 What Is Around the Corner for Medicaid In the Midst of COVID-19, and How Can We Be Prepared?
COVID-19 is further burdening the U.S. healthcare system with every passing day. Our front line healthcare workers are in a battle to contain the spread, to secure adequate medical supplies and to limit the human toll. While we are fully engaged in the priorities of the present, we will soon have to respond to both short and long term consequences of COVID-19 outside of the hospital. Specifically for the Medicaid space, the coronavirus is laying the groundwork for potential 'side-effects' in the coming months.
Through a combination of internal resources and in-depth meetings with our Medicaid clients, Wildflower is making three predictions for what's waiting for Medicaid plans once we are able to gain control of the virus.
Prediction #1: Medicaid expansion legislation, lost jobs and reduced income will create a significant growth of Medicaid roles.
The Trump administration recently moved to allow states to use Medicaid more freely, as they develop strategies for responding to the coronavirus crisis. This declaration clears states to quickly expand care by broadening eligibility for Medicaid. Additionally, the current economic downturn will push more Americans into Medicaid eligibility as well. The unemployment rate in the U.S. could surge from 3.5 percent in February to 30% in the second quarter of 2020, according to St. Louis Federal Reserve president James Bullard. Historically, increases in unemployment directly correlate to increases in the Medicaid population. With a massive influx of new beneficiaries, Medicaid programs across the country are going to be at risk of their care resources being overwhelmed.
Prediction #2: An already fragile mental health infrastructure will be further burdened by new demands.
Studies show that depression rates usually soar following outbreaks and crisis situations such as an anthrax scare. For today, just insert the word coronavirus. Experts fully expect COVID-19 will create ripple effects in terms of anxiety, depression and other mental health concerns. We are seeing the formation of this wave as the current pandemic unfolds.
For Medicaid an increase in mental health needs will place additional weight on an already fragile infrastructure. Despite progress in recent years, millions of Medicaid-eligible Americans dealing with mental health issues and substance use disorders still lack access to behavioral health services. Mental health professional shortages, travel distances for obtaining care and societal stigma of seeking mental health support are all contributing to these gaps. What happens when weeks, or months, of social isolation and fear fuel the flames?
Prediction #3: A baby boom will put pressure on care resources and program budgets.
Recent stats show that Medicaid is responsible for 43 percent of all births in the U.S. and covers a higher percentage of pre-term births than private insurers. Any jump in the number of births in our country disproportionately impacts Medicaid resources. With COVID-19 forcing wide stretches of isolation at home, history suggests a baby boom will follow our current country-wide quarantine. Ice storms, hurricanes and other forces of nature have been enough to create a bump in the number of pregnancies. Experts project a record number of births headed our way in December and January as the pandemic forces an extended "stay at home" scenario.
Where Do We Go From Here?
These predictions place Medicaid plans in a precarious position. To successfully respond to them, plans will have to embrace technology. To date, adoption rates of technology in healthcare have been slower than in most other industries, but COVID-19 is changing that, literally overnight. From increased reliance on telemedicine to leveraging digital tools to monitor non-COVID patients from their homes, technology is helping reduce the pressure on the health system. And we predict this will not simply go away after COVID. As we progress past the initial COVID tsunami into its aftermath, technology will help the healthcare system repair the health of our country while creating a more efficient and effective system moving forward.
Medicaid health plans especially have to find better ways of directing individuals to the right resources at the right time. This includes encouraging adherence to preventive and evidence-based guidelines, as well as helping low-risk individuals use self-help tools for non-emergent needs while freeing up valuable clinical resources to focus on emergent and high-risk encounters.
The side effects of COVID-19 will be significant for the Medicaid market, but advancements in digital health offer a compelling cure. Plans that are able to create digital touchpoints and meaningful relationships with their members will find that successfully navigating the aftermath of the coronavirus is possible.
How is your Medicaid plan balancing the present crisis with the priorities to come? Are you prepared to engage digital health technologies to relieve pressure on your resources while effectively managing the needs of a larger population with a longer list of pressing needs?