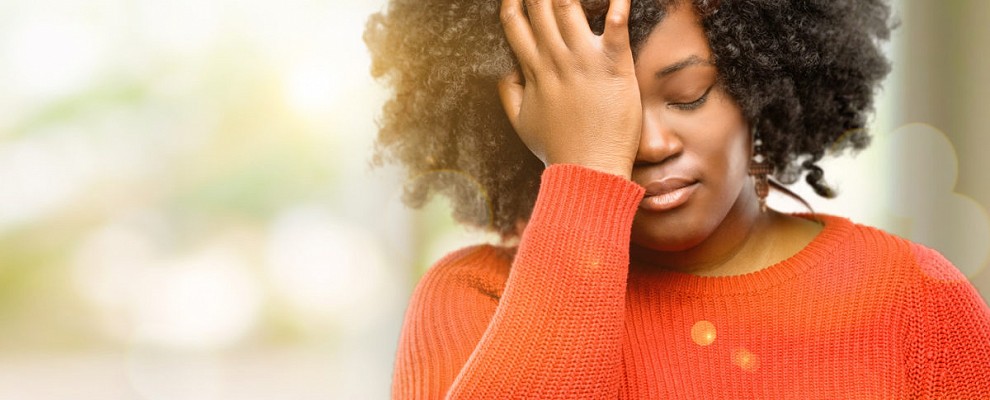 The Sandwich Generation: Helping Employees in the Middle Navigate Care for Parents and Children
By Nancy Roberts Recently, it occurred to me that I have become a card-carrying member of the "sandwich" generation. In addition to working full time and co-parenting my 10-year-old stepson, I've had to take on some responsibilities for my elderly parents, both of whom are dealing with health issues. After years of writing about this burgeoning population, here I am – stuck right in the middle. Who belongs to the sandwich generation? Ironically, those in the sandwich generation are also in the middle of life.
According to a Pew Social Trends report, nearly half (47%) of adults in their 40s and 50s have a parent age 65 or older and are either raising a young child or financially supporting a grown child (age 18 or older). Many of these sandwich generation members are active caregivers. In fact, more than 40 million Americans consider themselves unpaid caregivers of a child or adult, according to a 2015 report from the National Alliance for Caregiving and AARP. More than half of these caregivers say they work full time – while spending an average 24.4 hours per week providing care. Add to that the working-age adults who may not provide hands-on care but who participate in an aging parent's healthcare – conferring with doctors, making medication decisions, setting appointments, managing caregivers. And about one-in-seven middle-aged adults (15%) is providing financial support to both an aging parent and a child.
What Does This Mean for Employers?
This places a heavy burden on sandwich generation employees, who often find themselves stretched thin between work and family responsibilities. A new study out from the Caring Company, which surveyed 1,500 employees and 300 human resources leaders to better understand the increasing importance of caregiving benefits, almost 25% of workers have quit work to take care of an ill or disabled spouse, partner or extended family member. Nearly three out of four workers taking unpaid time off under the federal FMLA do so to deal with their own serious health condition or to care for an ill child, spouse, or parent. What can employers do to lighten the load?
1. Conduct an Audit of Current Resources
Caregivers need holistic support. In addition to EAP programs that provide financial assistance for childcare, elder care and family leave, or counseling and legal advice, they need a range of trusted health content. This includes tools that support raising a child, such as health information from birth to teens, screening schedules and tips for finding a trustworthy childcare/early education facility. You can also offer connections to resources like LesConcierges, Sitter City, and Bright Horizons. For those caring for aging parents, tools include age-specific health content and recommended screenings, guidelines for certain checkups, and information focused on topics such as accidents and driving, as well as Alzheimer's and other chronic age-related diseases. You can also make connections to resources like Caring.com and Home Instead. How do your current benefit offerings stack up? Are you providing comprehensive support to employees who fall within the sandwich generation?
2. Don't Forget to Focus on Employee Self-Care
Perhaps the most important way we can support sandwich generation employees is with tools for self-care. In taking on the burdens of others, caregivers often neglect themselves. They need tools to help them monitor their own health, both physical and emotional (including work life). According to an American Psychological Association survey, mothers in the "sandwich generation," ages 35-54, feel more stress than any other age group as they balance the demands of caring for growing children and their aging parents. Make self-care a priority in your programming as well as your communication efforts. In some cases, reminding employees to nurture their own wellbeing can be one of the more powerful things you can communicate to your workforce. Have you specifically addressed self-care in your wellness programs? Have you connected the dots for employees to help them understand the need to care for themselves as they care for others?
3. Make It Easy to Find Help
Employees need resources that are simple to access and available 24/7. Their second job, caregiving, is an around-the-clock assignment, and it is eating up time at home AND at work. The easier you make it for employees to engage with helpful resources and support, the more your programs will be utilized. Just as important, easy access and ubiquitous availability will reduce stress and save time for caregiving employees, which in turn will directly boost productivity by reducing presenteeism and absenteeism. Making help easier to find includes taking actions such as better organizing available resources, making them discoverable through intelligent mobile tools and personalizing the experience so that each employee can build their own support system. If you create a one-stop shop for resources that fits in the palm of an employee's hand and is available where and when they need it, you have cracked the code to caregiving support. Are you creating easy, ongoing access to resources that are available through your various programs and partners – including your health insurance plan, local health system partners and the broader community? Do your employees have convenient mobile access to support that is personalized for their specific situations?