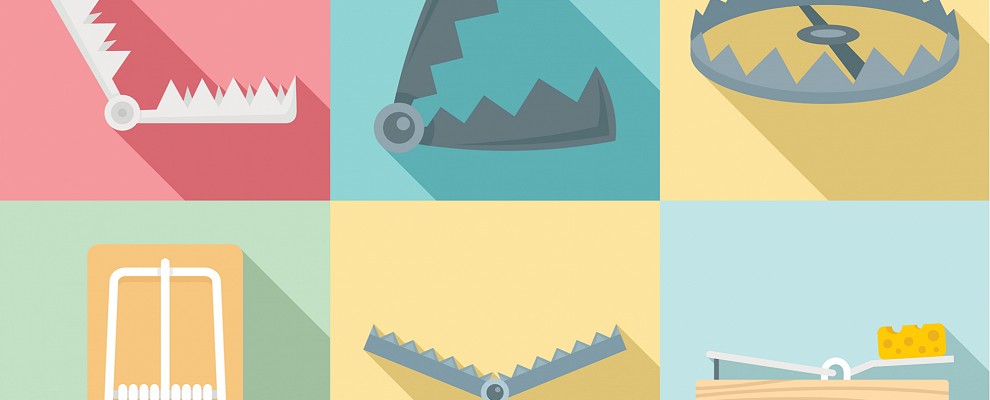 The Parent Trap – As Employers Expand Family-Friendly Benefits, Here Are a Few Mistakes to Avoid
Employers across the country are increasing their commitment to family-centered perks for employees. Many companies, including Bloomberg, Diageo, Hewlett Packard Enterprise, J.M. Smucker Company and the Washington Post have boosted their parental leave benefits Meanwhile, brands such as Starbucks are bolstering fertility benefits, including reimbursement for surrogacy and intrauterine insemination not covered by health insurance.
But as the family benefits arena continues to gain steam, there are traps awaiting employers. Let's dive into a few of these below and pose the right questions to help you avoid them.
#1 Back to Work Blues
A feature article in USA Today sums it up well. "Economic, cultural and even technological changes have dramatically altered the landscape of motherhood in recent decades, piling on new pressures and needs," which have left moms struggling at work and at home. This goes for both parents, though. The demands of juggling work and family can take a toll on employees, moms and dads alike.
Consider This:
This paints a clear picture that paid maternity and paternity leave is only part of the equation. Just as importantly, employers must have a rock solid strategy for supporting new parents when they re-enter the workforce.
To help ease the tough transition back to work, professional services firm PwC recently added a month of return-to-work time for its employees. New parents can operate on a 60 percent reduced schedule for full pay, allowing them to work out the kinks of going back to the office and establishing a routine that is less overwhelming.
Tech giant Hewlett Packard took it one step further. The company now allows new parents to work part time for up to three years as they transition back to work. Speaking with Employee Benefit News, HP's Chief People Officer Alan May said:
"We want to make sure we walk the talk with respect to work-life balance. That's not a daily equation; that's a lifetime equation."
In addition to making the transition back to work, think about the multitude of demands made on new parents when managing their own healthcare and the preventive and ongoing healthcare requirements of newborns and toddlers.
How are you helping make it easier for new parents to navigate and organize their family's evolving health needs?
What tools are you providing to help them to simplify the healthcare experience and stay connected with supportive resources?
#2 Overlooking The Clinical Imperative
In recent study from the National Business Group on Health, only 37 percent of employers reported having prenatal care management in place for their population. This is a missed opportunity, as high-risk pregnancies rank in the top ten most costly conditions for employers while placing remarkable strain on the families who endure them.
Consider This:
When compared with their own mothers, American women today are

50% more likely

to die in childbirth.

Postpartum depression affects

one out of every ten

women on average. That number can climb to one out of every five women depending on which state you are located.
In the NBGH study, one-third of employers said they were planning to expand centers of excellence in areas such as infertility and maternity management. This signals that employers understand the critical importance of supporting expectant moms and connecting them early and often with the clinical resources available to them, both during and after pregnancy.
How are you directing expectant moms to available clinical resources?
How are you ensuring your employees take steps to ensure healthier pregnancies, both for baby and mom?
#3 Creating Cultural Obstacles
The terms "mommy tracked" and "maternal wall" describe a fate that is all too real for many working parents, where moms in particular are automatically put on a course that offers fewer opportunities for career advancement. Don't let that be part of your organization's culture. That being said, even if you aren't intentionally, or subconsciously, limiting opportunities for new parents, your culture can still be working against them.
Consider This:
One in five

mothers have experienced harassment or negative comments related to pregnancy or flexible working from their employer and /or colleagues.

10 percent of mothers said their employer discouraged them from attending antenatal appointments.
Another consideration for your culture is whether an increased focus on the family is alienating other segments of your population. As an employer, you have to be very aware of, and sensitive to, diversity and inclusion when thinking through family-centric benefits. Employees with non-traditional family journeys, as well as employees who are not currently building a family, must be accounted for in your benefit strategy.
How are you preventing parents from being subjected to discrimination and bias?
How are you ensuring an inclusive benefit design that is fair and equitable for the traditional family, the modern family and the family-free employees within your population?
#4 Failing to Make it Personal
Offering more benefits for the family is great, but the stress of navigating a fractured, complicated healthcare system while juggling the demands of being a professional and a parent is still draining engagement and productivity levels of many employees. Today's reality is that information and individual benefits reside within solos, managed by multiple providers and payors. If you fail to unify the experience across the benefits you offer, you will continue to be frustrated with low engagement, and employees will continue to be confused by the overly-complicated, non-consumer friendly delivery of healthcare.
Consider This:
26 percent of employers are taking steps to aggregate point solutions and personalizing the experience for employees by leveraging personalization platforms.

Within 5-10 years, Gartner predicts widespread adoption of what they define as the

"mass personalization platform" which consists of technology that automatically aggregates consumer, payer and provider information and delivers contextualized recommendations to the consumer based on their individual needs.
Are you equipped to respond to individual priorities, regardless of where they are in their lives, careers, health, or family status?
Can you effectively and consistently help employees find a personalized connection to the exact resources they need when they need them most?
Want to learn more about maximizing the effectiveness of your current benefit offerings and helping employees find the care they need through personalized experiences and intentional connections to healthcare resources? We would love to demonstrate how Wildflower is solving these problems. Click here to request a demo or a free ROI consultation.