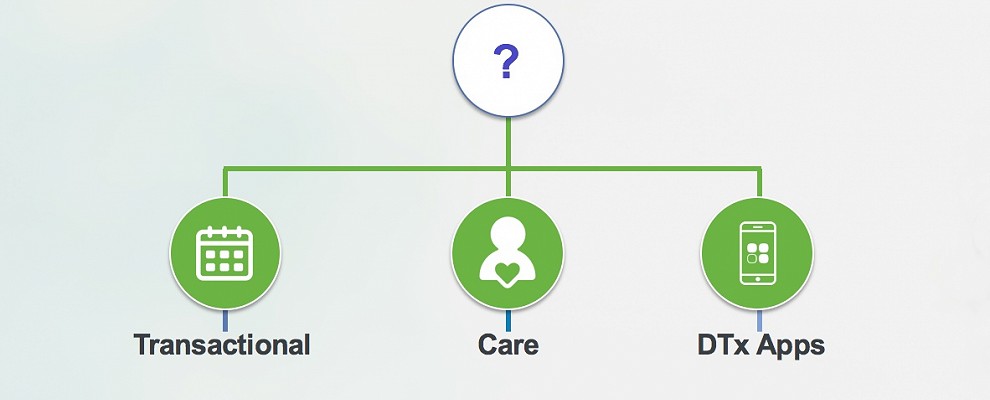 The Missing Layer in Healthcare: How Do We Fill It?
By Kristin Begley, PharmD, Chief Commercial Officer
A family member of mine recently asked me a poignant question. "If I can't do this, who can?" She was talking about navigating the healthcare system. She is a clinician who has worked with insurers and employer benefits for most of her career. Her family benefits come through a Fortune 100 company who offers top-notch health and wellness benefits.
Despite her deep knowledge of how healthcare and payors work, and access to a toolkit of the very best benefits, she and her son were falling between the cracks of the healthcare system.
This well-educated, healthcare savvy mom had been trying to find support for her son, who tested positive for a sensory disorder requiring speech, occupational and physical therapy appointments weekly. She was frustrated with months of denials from insurers who were requesting more and more information. Meanwhile she was dealing with the fear and stress of the diagnosis, researching his condition on "Dr. Google", scheduling additional doctor visits, losing productivity at work and spending $350 per week out of pocket for required therapy appointments.
As part her benefits program, she had access to a healthcare navigation tool, but it wasn't personalized to her needs and there were at least 1,000 different paths she could take within it. Just rabbit hole after rabbit hole. After months of denied claims and increasing stress, she finally discovered that her employer offered a program that was specifically designed for kids like her son. It was exactly what she had been searching for all along. It was perfect, and it was covered by their benefits.
So, why did it have to be so painful? And what about her question? If she can't do this, (successfully navigate the system), who can?
The answer is … basically no one.
We are in the midst of an innovation boom in healthcare. There are many amazing new tools, programs and solutions being made available to consumers in a digital format, with the goal of making it easier to connect with healthcare. But none of this innovation accomplishes its original goal unless consumers know when and what to use for their specific needs.
We have to equip consumers to be in charge of their healthcare by simplifying the noise, limiting the available pathways and personalizing the experience. Can you imagine if healthcare worked like Pinterest? Or Netflix? How different would that feel?
The image below is an attempt to map the current ecosystem for digital health. What you will see are powerful standalone solutions that each play a specific role in the management of a family's healthcare. The problem is that currently consumers have to go on a scavenger hunt to find what they need and land in the right place. There is no "one place" consumers can go to find trusted information and engage with the entire healthcare system in a personalized, unified way that not only incorporates employee benefits and health plan resources but also promotes services from their local hospital and their community (i.e. transportation).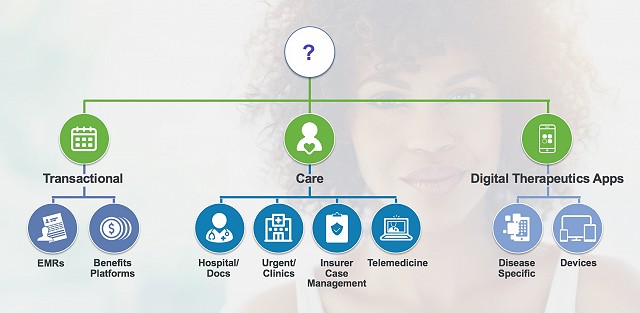 What's also missing from the image above is Dr Google and the myriad of direct to consumer point solutions that are bombarding individuals on a daily basis. The relentless marketing messages being launched by these solutions creates more noise, more confusion, more silos and more concerns for how data is used and where it is shared.
It may sound a bit salesy, but this is the problem we are trying to solve at Wildflower.
We want to create technology that curates healthcare information and serves it up in a personalized way to individuals. We want to connect consumers to all the clinical & community resources available to them, not just the solutions available within whatever silo they have landed at the moment. And we want to serve up relevant calls to action during those critical moments when people are actively researching the conditions affecting them or their family members.
Creating a personalized, curated, holistic experience in a way that helps consumers connect to care - that's what we call the "consumer layer." Currently, this is THE missing layer in healthcare. Leading experts like Gartner agree, which is why they featured the idea of a mass personalization platform in a recent report tracking technologies that will have an impact on the future of consumer engagement in health and wellness.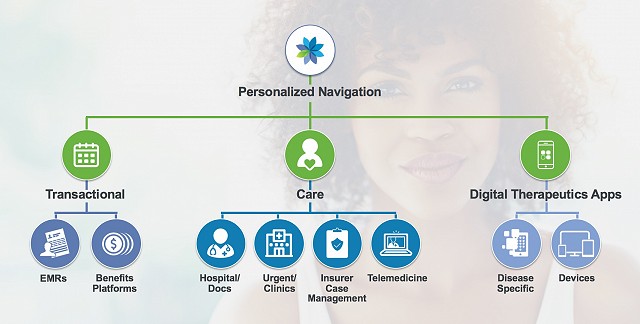 If healthcare had a consumer layer, my family member's experience would have been incredibly different. Upon her very first inquiry about her son's diagnosis, she would have received a highly personalized list of recommended resources, including the program that was a perfect fit. And it would have been easy for her to transition into active engagement with that program. Meanwhile, six months of frustration, financial strain and lost productivity at work would have been avoided. Is it that simple? Yes, it is. Or at least, it can be. That's our vision. What do you think?