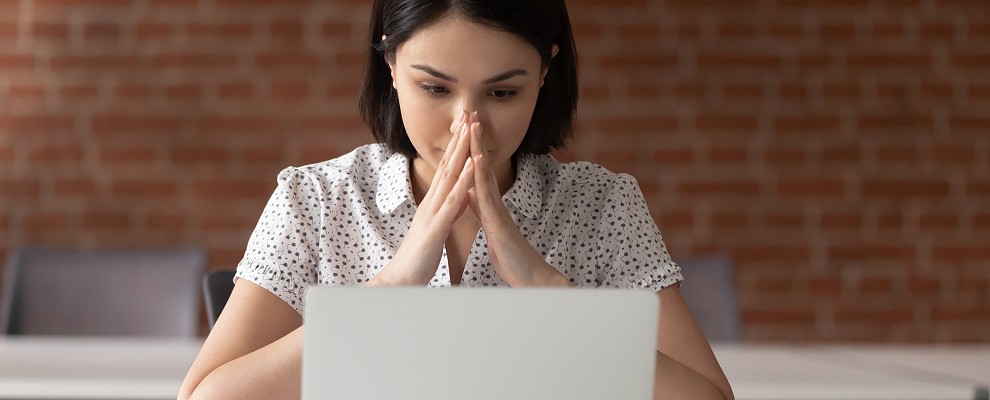 Relying on Your EHR to Drive Consumer Engagement? Here's Why That Alone Won't Work
By Aaron Martin - EVP, Chief Digital Officer - Providence Ventures
Consumer engagement is a hot topic among my peers at health systems, and for good reason. The average consumer only visits health systems 2X per year, whereas leading consumer brands, the same ones making big plans to disrupt healthcare, have daily or weekly engagement with individuals.
We have to fight to build meaningful, digital relationships with consumers if we are going to survive the uncertain future of healthcare and the new models of care that are coming our way, e.g. value-based reimbursement, retail clinics, telehealth. At the same time, IT departments within health systems have spent billions of dollars on EHR installations, and these organizations are understandably looking to leverage those investments to the fullest.
And this is where things go wrong with many health systems. They make a logical, albeit incorrect connection between the EHR as a strategic digital asset and the growing need to digitally connect with consumers. In the end, it doesn't really work that way. EHRs are important foundations to modernizing healthcare, but they are still largely transactional. They aren't effective at driving consumer engagement. It is a classic case of understanding when you have the "wrong tool for the job."
EHR alone is like Amazon before Amazon Prime (if you can remember such a time!) – very efficient in serving transactions but limited engagement. Now with Prime two day shipping, consumers are constantly engaging with Amazon. Now add Alexa, Prime movies, music, etc. and engagement has gone through the roof for Amazon.
Let's put it simply. EHRs are not designed to be engines for sustained consumer engagement. And just as importantly, the high-value, relatively healthy, patients your health system wants to attract don't live in your EHR today. So how do we stay relevant to them between episodes of care and develop a relationship with them before they need our services.
But why does digital engagement matter?
We learned this lesson on the internet years ago. Building a close relationship with your consumers digitally is the difference between a thriving, relevant business and becoming a commoditized price-taker online- or worse. As consumers move online in health care, they'll expect the same high-frequency, engaged relationship that will add value to them between episodes of care.
You need to find new patients and build loyalty and engagement with the patients you currently serve. If your digital strategy for consumer engagement hinges on the abilities of your EHR, you are at risk of being disintermediated. Just as importantly, with Value Based Payment reform, you must meaningfully engage patients in their health in order to drive better health outcomes across your community.
Some experts will claim that EHRs can be a lever for engaging patients and making them more participatory in their own healthcare simply by providing electronic access to medical records. While facilitating greater access to information is very important, it is not a silver bullet for consumer engagement. Outside of serving up an individual patient's health data, EHRs are not equipped to create personalized journeys for individual consumers, connecting them with the care they need when they need it. That's not the DNA of an EHR.
My team at Providence is focused on transforming our organization into a brand that delivers world-class consumer experiences. This is critical for us to thrive in the future. Pivotal to this strategy is how we cultivate relationships with key customer segments using digital methods. And one of the most important of these segments is women, who often serve as the Chief Health Officer of the Home.
We partner with Wildflower to deliver a women's health solution that drives deep engagement and loyalty. Instead of 2X per year, our app users visit 2-3 times per week, which has allowed us to build much more intimate relationships with these key consumers. It also impacts the bottom line, as we've seen improved loyalty among app users across all our family practice clinics (some by as much as 2X). We also see positive gains in clinical efficiency by reducing missed prenatal appointments and improving quality indicators.
We were thoughtful to ensure this solution integrates with our Epic EHR so that we leverage the great asset we have in our health records. We push appointments from the EHR and personalize the user experience. By creating a personalized, trusted, consumer layer that can put EHR data in context and make it useful, we are actually maximizing the value of our EHR AND getting great consumer engagement in the process.
Wildflower did a nice job of organizing and articulating the digital health space in a recent blog post. In it, they correctly presented a visual that shows EHRs playing a prominent role in the digital landscape, but not being the center of the universe when it comes to consumer engagement.
Healthcare is challenging because unlike other industries and services we use as consumers, there isn't a natural engagement model that is frequent. Healthcare consumers and patients often only interact with the system episodically if 'something is wrong'. We need proactive tools to fill in the gaps between these episodes to help engage patients between episodes of care and keep them healthy.
Our goal in digital health should be to create a technology-enabled, frictionless patient experience that takes the place of many onerous, offline processes that patients encounter today when they interact with a health system. From finding the right care resources, to booking care, to visiting with a provider, consumer engagement calls for a much more seamless and simple experience than patients encounter today. The EHR is definitely a key part of this equation but you also need an engagement and personalization engine to create a close relationship with your most important consumer.

Disclosure: Aaron Martin is Chief Digital Officer for Providence a $25B health system based in Renton, WA. Providence Ventures is an investor in Wildflower Health and Aaron Martin serves on Wildflower's board of directors.