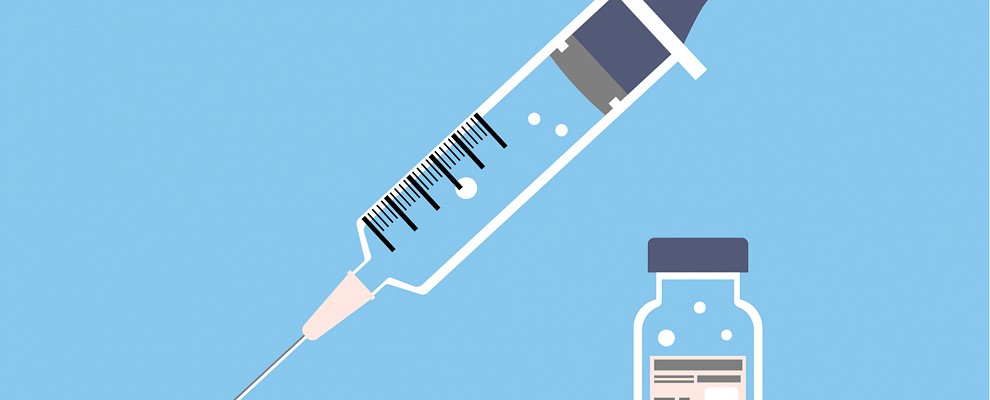 Rebounding from Childhood Immunization Decline During COVID-19 – Insight and Innovation from Baptist Health & Wolfson Children's Hospital
Like many facets of healthcare, preventive care for pediatrics has plummeted during the COVID-19 crisis. Statistics from the Centers for Medicare & Medicaid Services for March-May report child screenings that track growth, assess health, and provide early detection of autism and developmental delays were down 44 percent. A study by The Commonwealth Fund shows doctor visits for children were still 26 percent lower than normal as of August.
And then we have childhood vaccination rates, which declined significantly early in the pandemic and have yet to rebound, based on the most recent reports and estimates available. For example, measles vaccinations are still down 36 percent as of June, after declining by as much as 73 percent earlier in 2020.
"In Florida, we are experiencing the same reality as the rest of the country," said Mobeen H. Rathore, MD, FAAP. "The pandemic has caused many children across our state to fall behind on their vaccines and catching up will be a challenge."
Dr. Rathore serves as chief of Pediatric Infectious Disease and Immunology at Wolfson Children's Hospital in Jacksonville, Florida. He is also the co-chair of the Infection Prevention and Control Committee with Baptist Health in Jacksonville.
The number of vaccines administered in June in Florida is still down 25 percent compared with 2019. Catching up on vaccines is easier said than done for a number of reasons, including capacity limits due to social distancing protocols, the seasonality of some vaccines and timing considerations when multiple vaccines are being administered.
The pandemic's drain on immunization rates was first due to many providers being closed for routine services. In recent months, a reluctance of patients to re-engage in preventive care because they don't feel safe has been the major obstacle. Dr. Rathore has recommendations for how providers can overcome this fear factor and reduce the vaccination gap moving forward.
Don't Miss Opportunities
"If a child is in the office for a visit and is behind on vaccinations, we have to make the most of that opportunity," said Dr. Rathore. "Additionally, we must be smart about reminders for those patients who we know are behind. Basically, taking every opportunity we have to bring them up to speed."
Leverage Trusted Relationships
"Families trust their pediatrician, and they trust their children's hospital," said Dr. Rathore. "We need to leverage those relationships and use them as a podium to get the word out that it's safe to come back for important healthcare needs, such as vaccinations, and reinforcing why vaccinations are so critical, especially in the face of COVID-19."
The Power of Partnership
Collaborating with the local department of health, as well as local organizations who advocate for children within the community is critical, according to Dr. Rathore. This includes faith-based organizations. These groups are aligned and have a big stake in ensuring children receive needed vaccinations. Partnerships with local media outlets create another awareness channel and can serve as an important education tool.
Digital Health as Hub for Multi-Pronged Strategy
Dr. Rathore stresses the importance of a multi-pronged strategy for awareness and activation. Digital health technologies can serve as the supportive hub for such a strategy, as is the case with Wolfson Children's Hospital. Creating more engagement with mom or dad as the Chief Health Officer of the Home has been a key priority for the health system.
Just before the pandemic hit, Baptist Health and Wolfson Children's Hospital launched the MyFamily mobile app to more closely connect with patients. Powered by Wildflower, the overarching goal of the app is to help moms and dads manage their family's health needs, from navigating pregnancy and parenting needs to building deeper connections with their providers. This technology is an example of the innovation required to respond to the current immunization challenge, and more broadly, supporting the evolving needs of families.
"We want to help families be as healthy as possible throughout their lives," said Michael D. Aubin, FACHE, president of Wolfson Children's Hospital. "The MyFamily app is an extension of our expertise and care, helping us fit into the daily lives of parents as they take care of themselves and their children at every stage. That includes ensuring children get immunizations on time."
The hospital has seen this digital strategy pay off, specifically as a connection that can translate in all areas of family health. Approximately 2/3 of app users (63%) are engaging with the app to manage pediatric needs in addition to their current health journey. In recent months, Wildflower has seen a surge of engagement among pregnant users with children, outpacing users who only rely on the app for pregnancy support.
The app serves as a vehicle to execute on Dr. Rathore's guidance for driving increased awareness and action around vaccinations. In addition to targeted content, click-to-call resources and age-based recommendations, the app also includes a vaccination tracker that can alert parents of overdue vaccines. Wolfson Children's also has the ability to personalize outreach to patients through the app to promote safety procedures and stay top of mind with patients as the pandemic persists.
The Challenges Ahead
Ensuring a healthy rebound for childhood immunizations will be critical to avoid potential outbreaks of communicable diseases such as measles. Unknown is the severity of the long-term impact deferred preventive care will have on health outcomes. Above and beyond these issues, Dr. Rathore points to an immediate challenge coming our way.
"One of the biggest concerns we have is an outbreak of influenza on top of coronavirus," he said. "We need more people to get vaccines and protect their families. Currently, not enough people are getting flu shots because of misinformation and lingering fear about safety. Over and over, we must make sure parents understand that doctor's offices are back open and offering immunizations, and that it is safe for them to go to the doctor. Much safer than taking risks with the health of their children."
Want to learn more about how providers such as Wolfson Children's Hospital are leveraging digital health to drive awareness and engagement? Need help creating strategies for boosting immunizations or tackling other pregnancy and pediatric concerns? We would be happy to connect with our internal women's health experts, as well as providers and health plans who are paving the way via digital technologies.