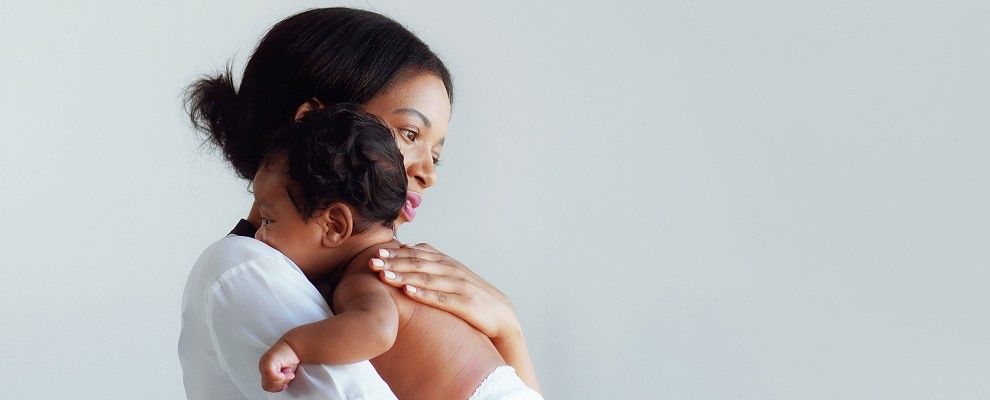 Improving Perinatal Outcomes: Medicaid and Value-Based Care Expert Mike Sandwith Highlights Successes and Lessons Learned from TennCare
Mike Sandwith is the Vice President of Payment Reform and Transformation with UnitedHealthcare Community and State Health Plan of Tennessee. He is responsible for the development, implementation, and management of TennCare's Medicaid episodes of care, patient-centered medical homes, and health homes for UHCCP-Tennessee. Currently, 48 episodes of care have been implemented which includes over 9,000+ physician and hospital providers and a member population of 350,000+; 59 patient-centered medical homes with a member population of 180,+ members, and 19 health homes (Tennessee Health Link) with a member population of 40,000+. Wildflower recently interviewed Sandwith based on his extensive experience designing value-based care approaches within the maternity space.

Your plan has a lot of experience leveraging value-based program design to improve perinatal outcomes. How does this compare with your other efforts?
In all our value-based care efforts, perinatal rises to the top. We've been able to reduce cost and improve quality over the last five years with C-section rates now below 30 percent. Once we had a normal deliveries foundation, we began discussing and analyzing on how we could expand into other areas:
Neonatal (reducing the risks and costs of NICU and preterm incidences)
High-risk pregnancies (i.e., opioid addiction, other addiction-types)
Gestational (disease specific)
Birthing centers and midwifery (offering additional sites of services)
What role does digital health play in value-based care?
Today, most health plans are throwing additional people for engaging with their members in anticipation of greater participation in value-based programs without utilizing some type of technology (i.e. mobile apps). The important aspect of value-based programs is that you have to engage with the member; if not you have no real opportunity to change behavior. Everyone has missed this simple point. How do you engage with individuals? What are their preferred methods, and how can you use technology to assist in that? If you can't engage, you can't assess risks or how to improve the member's journey. As an industry, we have spend too little time in determining how to use technology to engage with members and align with care coordination.
This is especially true for a pregnant Medicaid woman, who has SDOH issues like transportation housing, food, and when her baby is born, basic supplies such as diapers and formula. If you aren't engaged with her and supporting her biggest needs, you will end up with more expense and more quality of life concerns. We've proven that Medicaid members have smart phones, and utilize them when engaging with their healthcare needs via digital solutions such as an app. I hear a lot about care coordination systems, but again, if you can't get people to be engaged, what is the outcome?

In your experience, what makes a provider successful in delivering value-based care?
The providers performing well in our episodes of care program are the ones who use risk factors appropriately and have reduced total cost of care for their patients while improving their quality of care. Some of the providers who have struggled weren't doing a great job of assigning the appropriate risk adjusting codes on their billings. Proper and consistent coding within a practice is one of the most critical components for doing well in all value-based care programs.
At one hospital, we met with every OB group to share their results, including comparing their performance among peers. One of the physicians had the fourth highest C-section rate in the state, which obviously came as a surprise. Being transparent with the data totally changes behavior. It completes the circle for positive outcomes.

What is the biggest hurdle facing providers who want to engage in value-based care?
Most physicians have no idea about cost until they participate in a value-based program They worry about how they will be compensated through their payer contracts, but they aren't trained in cost accounting or the costs of providing care. As a result, you have to work with the office staff to develop a collaborative and effective way of maximizing the aligned goals of value-based programs.
The biggest hurdle for providers is becoming efficient in value-based care through developing work processes How does my care coordinator bring in the right patient for a visit at the right time? How do I ensure I have relevant quality measures and existing gaps in front of me when I'm seeing this patient? With the increasing shift to telemedicine, how do my patients prefer to interact with me? Will they use a smart phone or laptop?

What advice to you have for OB practices who are considering a shift to value-based care?
For an OB, it requires foundational changes to how they have practiced care previously. The bottom line is that OB's can't perform the same way anymore if they are participating in an episode of care or bundle program – which has both upside and downside risk. You can't continue to operate with existing fee-for-service processes and expect to be rewarded in a value-based setting.
You can't add more people to get this done, so you have to rely on a combination of people and technology. Most providers are hooked into their EMRs, but these aren't tools for improving performance. They aren't flexible either. So, you have to mirror the EMR to technology that makes staff more efficient and more dynamically engages patients. You have to be able to analyze data and truly practice population health. For example, our Cigna patients need to hit these specific quality measures, or this cohort of patients needs to close a specific gap. You also need to find ways to integrate SDOH data, so you have a full picture of what socioeconomic issues are impacting individuals and their health.

How can health plans more effectively support providers in this new environment?
Historically, health plans have not been capable of sharing timely or provider specific "actionable" data. Moving forward, plans must continue to improve the quality of the data and in the hands of providers in a timely fashion to help them make value-based decisions. If they don't, providers will continue to miss opportunities to improve their performance, and the entire arrangement falls apart. You can't expect providers to do it on their own. It takes a collaborative effort with all that are involved with the member. If the health plan can't effectively move performance data in and out of the EMR, providers will never reach expectations.
As a health plan, you need to build these programs from the ground up, in partnership with providers. Otherwise, you risk serving up a peanut butter approach to a jelly market. We need more collaboration and data sharing. Ask OBs how they would like to collaborate to effectively manage their population of patients. Ask what they need? Then you can share what you need as the payer. I don't see that happening consistently. I see plans rolling out new programs and providers asking, "Who built this? What is this supposed to do?"

Given your background in the Medicaid space, how can these plans take steps forward in value-based care?
In the Medicaid space specifically, I see lots of discussions but not much innovation. The perinatal episode is really the greatest one for us to think about in our space. You have enough volume, and you have the ability to look at your state and where performance is high or low, both in cost and quality. I know Medicaid states have a lot on their plate, and that in many cases funding is an issue. But you don't have to go all the way and do everything at once. Focus on the best opportunities first, like reducing the prevalence and cost of preemies, infant mortality, etc. I believe a perinatal bundle should be included in every single benefit design. At the very least, we should be seeing more pilot studies in this area. We need to push innovation forward.
For more insights from this interview series, as well as additional tools and best practices to accelerate your journey in virtual and value-based care, please visit www..valuebasedobcare.com.