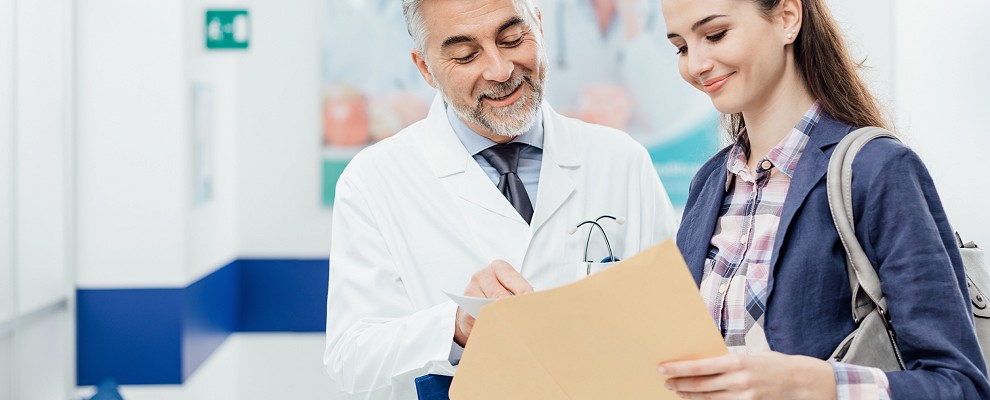 Closing the Gaps in Value-Based Care: Moving From Reactive to Proactive
While the healthcare industry has made substantial changes towards value-based care over the last decade, patient engagement around prevention and management of chronic disease has been slow in coming. In 2015, according to one study in Health Affairs, only eight percent of US adults aged 35 or older received all recommended clinical preventive services, and nearly five percent received none.
Preventive strategies, as published in the 2019 ACC/AHA Guidelines, include intervening before disease occurs, detecting and treating disease at an early stage, and managing disease to slow or stop its progression. The right interventions, combined with lifestyle changes, can substantially reduce the incidence of chronic disease and the economic cost associated with chronic disease.
Where Are the Gaps?
Many payors and plans offer high-value clinical services that address real healthcare challenges. The problem is, they don't reach the modern consumer. One gap is that individuals don't know they have access to these services. Meanwhile, they are actively seeking help with their health and turning to unvetted solutions that aren't connected to their health plan or providers.
Another gap: Successful preventative care requires a holistic approach – the individual has to take action. In order to elicit this level of engagement, we must continually improve how we meet people where they are, deliver personalized prevention strategies, and provide intelligent connections to resources. Historically, engaging consumers in this way has not been a strength of the healthcare system.
How Can Digital Health Address These Gaps?
Deliver Personalized Content
We know that preventative care can help every type of patient – from children getting their annual physicals and visiting the dentist twice a year, to teenagers staying active and consuming a well-balanced diet, to pregnant moms getting early and regular care. This all results in better health outcomes overall.
We can use this to our advantage in preventing chronic disease. Age appropriate call to action triggers regarding preventive screenings such as mammograms and colonoscopies; reminders to schedule doctor visits beyond primary care such as OB/GYNs and ophthalmologists. Digital health can help us connect with consumers in their time of need, and pregnancy is a good place to start this relationship.
Meet Them Where They Are
Patients, as consumers, want more control over their care and digital health tools are making that happen. Whether it's trackers for steps or sleep, regular reminders about water intake, self-care, and exercise, or articles about daily wellness, a mobile device is the one health tool most people carry with them all the time. And mobile health apps are delivering.
But for digital health to have an impact on preventing chronic disease – if we really want patients to engage with their health – we need to give them the features they want. One recent study of health apps in Health Informatics Journal suggested that simplicity, personalization, access to data, and a method to communicate with healthcare providers are features that guarantee the highest engagement.
Make Intelligent Connections
Instead of creating additional silos, smart mobile apps integrate external resources and offer the user access to benefits and resources from their health plan, provider, employer and local community. In addition, they provide comprehensive, dynamic content that supports the user as they navigate their individualized prevention journey.
We need to change our relationship with members from one that is legacy, offline and reactive to one that's modern, digital and proactive – one in which we can continually engage with individuals on a regular basis. Connecting with consumers early; driving personalized care plans; empowering them to take control of their own health – these should be our strategies for 2020.
------
SOURCES
Borsky, A, Zhan, C., Miller, T, et al. (2018). Few Americans receive all high-priority appropriate clinical preventive services. Health Affairs, 37, 6. https://www.healthaffairs.org/doi/full/10.1377/hlthaff.2017.1248?url_ver=Z39.88-2003&rfr_id=ori%3Arid%3Acrossref.org&rfr_dat=cr_pub%3Dpubmed&
Arnett, DK., Blumenthal, RS., Albert, MA., Buroker, AB., Goldberger, ZD., Hahn, EJ., Himmelfarb, CD., Khera, A., Lloyd-Jones, D., McEnvoy, JW., Michos, ED., Miedema, MD., Munoz, M., Smith, SC., Virani, SS., Williams, KA., Yeboah, J., and Ziaeian, B. 2019 ACC/AHA Guideline on the Primary Prevention of Cardiovascular Disease: A Report of the American College of Cardiology/American Heart Association Task Force on Clinical Practice Guidelines. Retrieved from: https://doi.org/10.1161/CIR.0000000000000678
Gomolin, A., Lebouche, B., Engler, K., et al. (2019). Optimizing smartphone intervention features to improve chronic disease management: A rapid review. DOI: https://doi.org/10.1177/1460458219891377